RFX CRESCENT YAMAHA TAKE ON IRELAND!
29/06/2018
Words: Monika Parnarauskaite
Desertmartin, as always, never fails to put on a great event. With perfect track prep and great atmosphere, the team was ready to take on Ireland by storm, for round five of the Maxxis British Championship.
It wasn't all plain sailing but there was some great racing and that's what keeps it exciting and on our toes!
Once again our MXY2 rider Ben Clark took a wild card in MX2 and continued making good progress in the premier class and fight for points.
In race one Ben, got held up in the first corner but put in an impressive ride to come through the pack before a mechanical issue caused a DNF.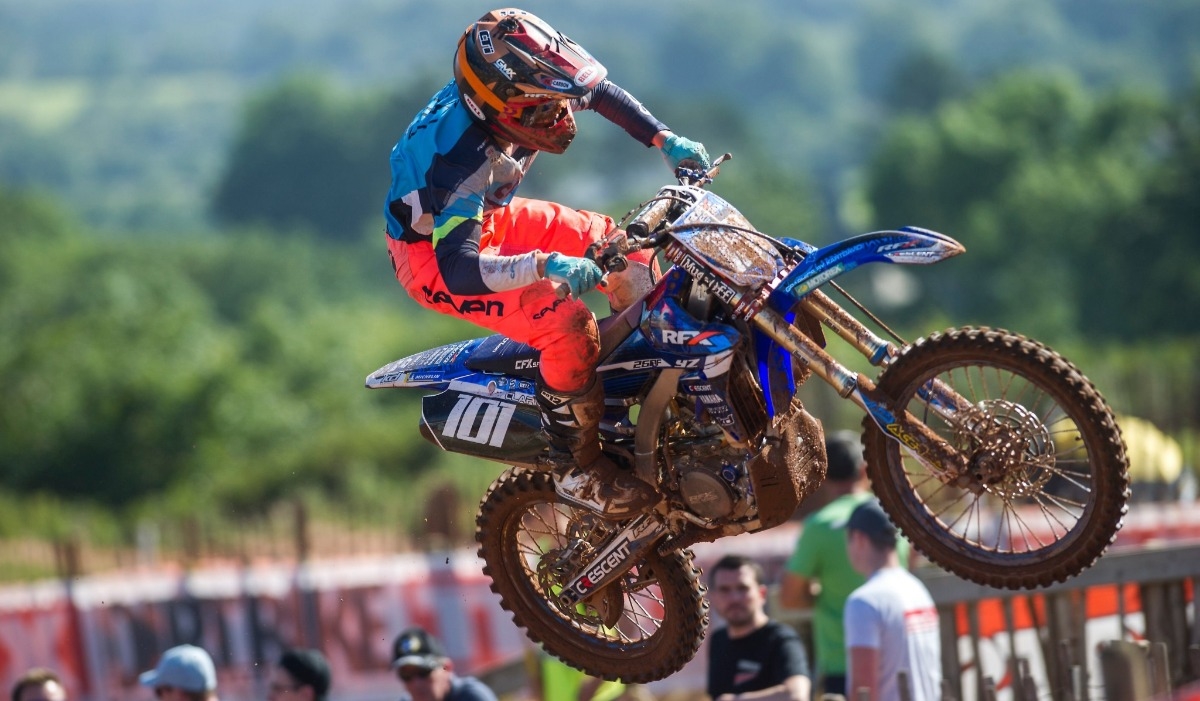 Keen to make a better impression in race two, Ben fought hard and went on to cross the checkered flag in 26th.
"It was a mixed weekend for me," said Ben. "I had some good starts and I know I am leaving Ireland with lots of positives and I know what I need to be working on for the rest of the season in order to pick up my first pro points".
In MX1 qualifying both Nathan Dixon and Jake Shipton put in solid performances leaving Nathan in 13th and Jake in 15th.
In race one, Jake got a fantastic start in 11th but unfortunately his recurring back injury started to play up again which saw him drop down the order to 21st. Following Race 1 the decision was made to sit out race 2. After the meeting Jake and the team took the difficult decision that Jake should take a break from racing until he is 100% fit so unfortunately it's likely that he'll miss the next few races with a possible return later in the season.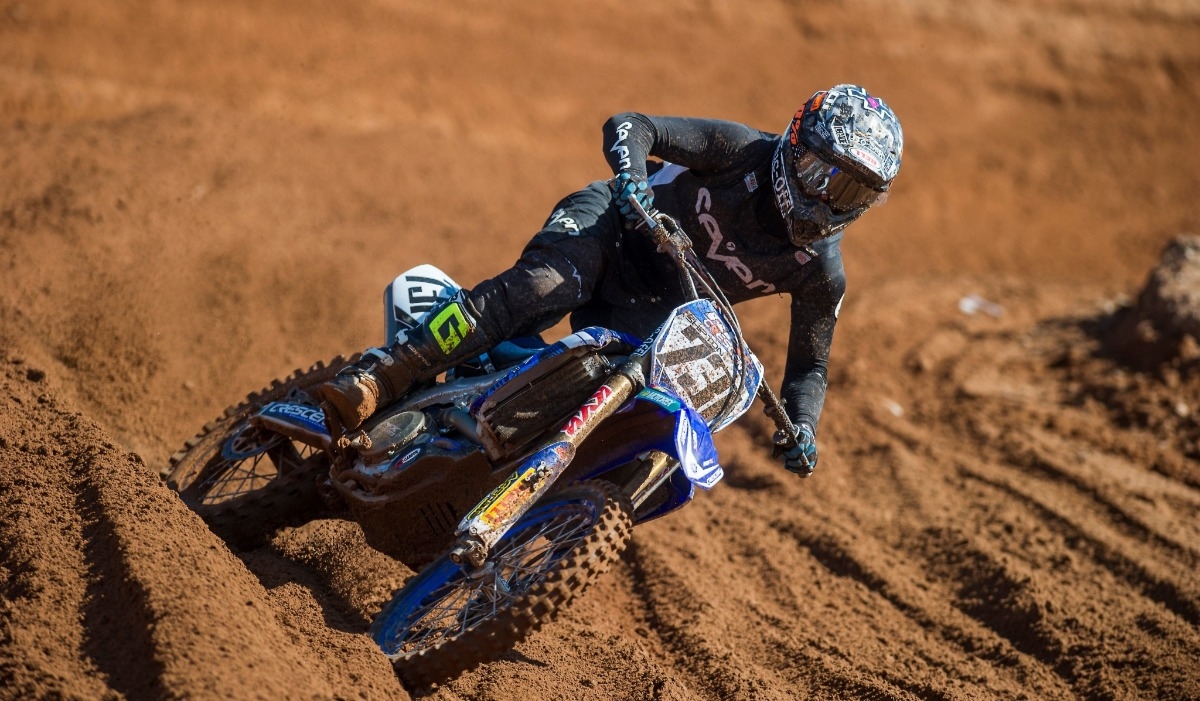 Keen to show the world his building speed on the YZF450 Nathan came into the weekend focused on solid results. He started off race one in 16th before getting caught up in a huge crash on the opening lap which saw the rookie drop down to dead last leaving him with a lot of work to do in order to get back into the points.Showing the grit and determination we've come to expect from Nathan he gave it a 110 per cent for the rest of the race and fought his way backup to a fantastic 16th place setting impressive lap times as he carved his way through the pack.
Race two was much better for Nathan as he timed the start perfectly,and found himself in 9th place in the opening lap of the race. Some small mistakes cost him a couple of positions, but he battled to stay up there with the rest of the pack putting on a strong performance to finish in the top 10 in his rookie season.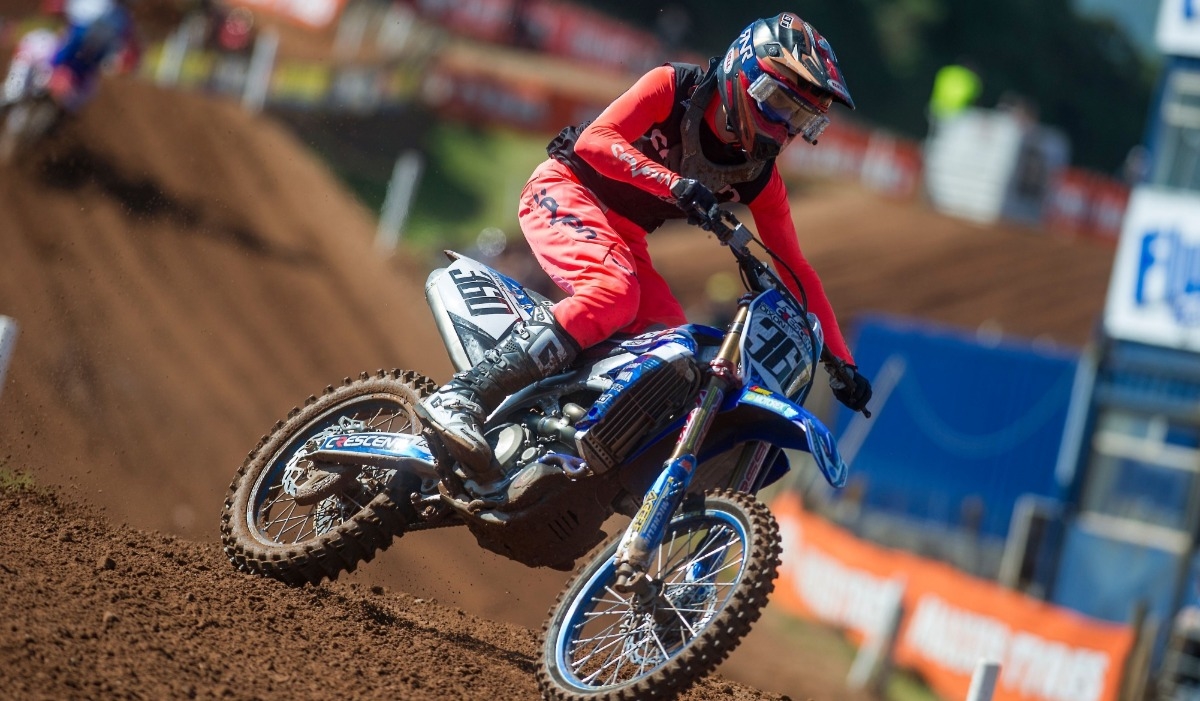 "I've really enjoyed racing in Ireland, I've been looking forward to taking my speed from training through to racing and this weekend that's started to happen" said Nathan."
At the beginning of the season, I said I would be happy with finishing in the top 20 and scoring some points because I didn't really know what to expect, but lately I've found myself fighting for the top 10 which I'm really happy about and I know I've got the speed to do more" he explained.
"Now I'm really looking forward to racing at Sherwood for the MX Nationals".
Next race for the team will be the fourth round of the Michelin MX Nationals at Sherwood, where we will be hosting all six of our riders under the team awning!
SUNSHINE AND PODIUMS FOR RFX CRESCENT YAMAHA
23/05/2018

Words: Monika Parnarauskaite
The second round of the Michelin MX Nationals at Preston Docks came with its ups and downs for RFX Crescent Yamaha. In contrast to the last time the team visited the venue, it was all sunshine and no sign of rain whatsoever. This was not the only difference, as the Preston Docks track that we once knew, was a completely reworked circuit. In the youth class, Joel Rizzi and Bobby Bruce rode exceptionally well throughout the weekend with both riders making an appearance on the podium. Rizzi went on to win all four of his races in the 125cc class, taking the top step of the podium and further extending his championship lead, with his teammate Bobby taking the third step, with a 5-2-2-4 result.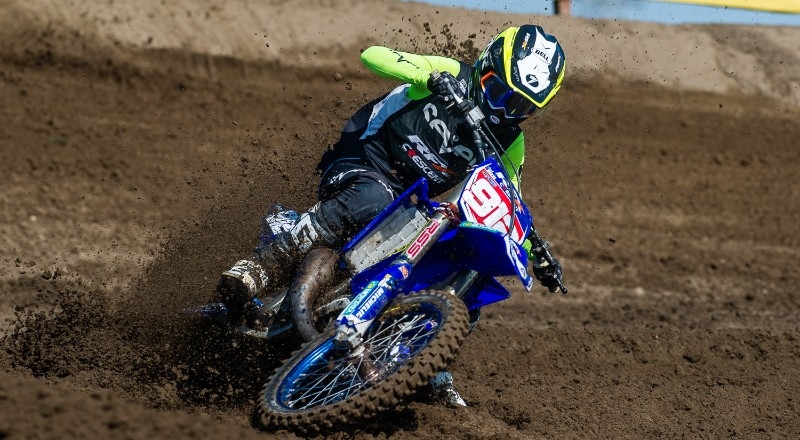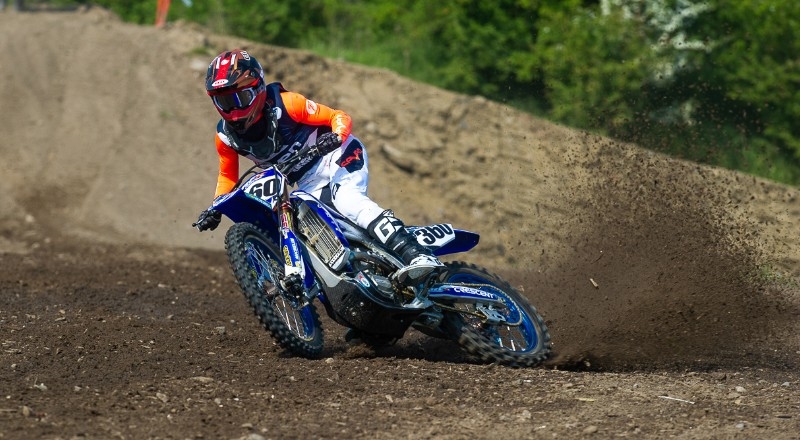 In the Expert MX2 class, YZF250 riders, Ben Clark and Henry Williams fought hard all weekend to pick up some positive results. Ben picked up two 6th place finishes which put him in 8th overall at the end of the weekend, with Henry managing two top ten results which placed him 14th overall. Our Pro riders had a tough weekend.In qualifying, Jake Shipton and Nathan Dixon qualified in 10th and 11th in MX1, but as the Pro Fastest 40 class is MX1 and MX2 mixed, this placed both riders further down the start order. In race one, Jake had a good top ten start and was doing a great job of holding off his rivals in the early stages of the race, but the lack of bike time in racing conditions made for a tough race and in the end, Shipton had to settle for 14th in MX1.
In race two, Jake only completed four laps, as he was struggling with his recent back injury in the tough conditions. Nathan had an unlucky weekend,as he was caught up in a crash with another rider in the fourth lap of the first race, which forced him out of both moto's one and two. The crash was caused as a result of another rider falling on the landing of a jump, leaving Dixon with nowhere to go. As a result of such a violent crash, Nathan and the team decided that it was best to sit out the rest of the day's races and instead focused for the next round at Hawkstone Park, in a week's time.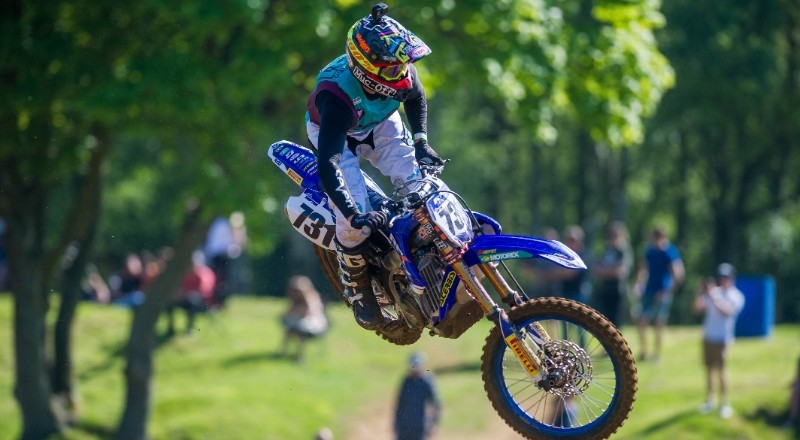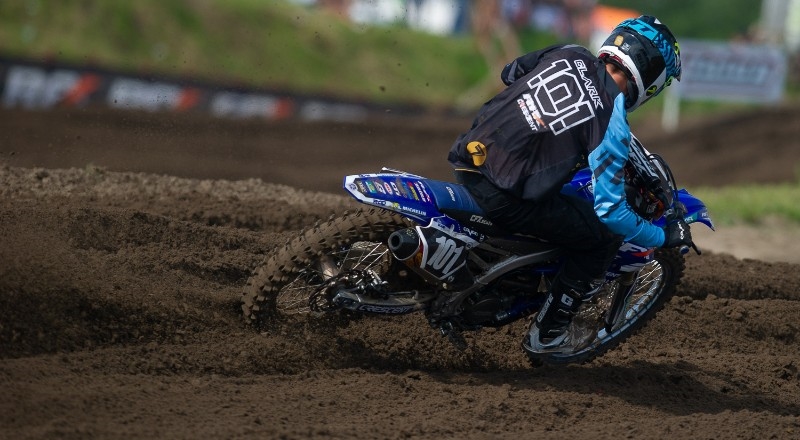 Paul Irwin – Team Owner "This weekend came with its ups and downs for sure but if anything it gave us some positives that we can carry on with and take to the next round. It was great to see our youth riders Bobby and Joel finish on the podium, so it really shows just how hard they've worked. Unfortunately our MX1 riders Nathan and Jake didn't have the best of weekends, but our focus is now aimed at the next round which is just a week away – so, all in all, we are happy with the team and the riders and especially all the effort that they're putting in".
CHALLENGING WEEKEND AT CULHAM FOR RFX CRESCENT YAMAHA
03/04/2018

Words: Monika Parnarauskaite
Photos: Elliot Spencer
RFX Crescent Yamaha team made their Maxxis British Championship debut at Culham on Sunday. Despite the poor weather during the week as well as the forecast for the weekend, the organisers did a great job preparing the track considering the challenges that they were faced with.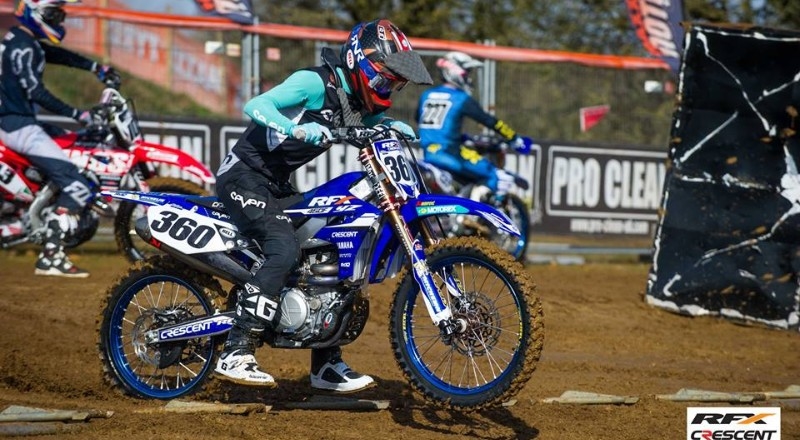 Nathan Dixon made his first rookie appearance in MX1 and went on to qualify in 11th. In race one, Dixon showed great form as he made his way through the pack and was fighting for 7th place, but a small crash caused him to lose a couple of positions. He quickly re-grouped, however was faced with a technical issue and in the end had to settle for 12th. Despite that, he showed great speed throughout the race, finishing off with the 6th fastest lap time. In race two, Dixon was making good progress once again, before getting caught up in an incident with another rider, which meant that he was unable to continue with the race.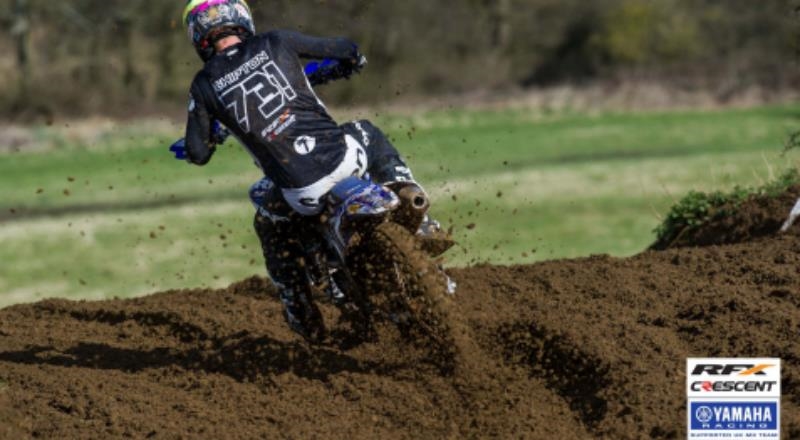 Jake Shipton made a heroic effort as he qualified in 16th but was forced to pull out of the first race as his back injury made it tough for him to carry on. We hope he makes a speedy recovery and we look forward to seeing back at 100%.
James Dixon – Team Manager
"Culham provided our boys with some tough racing. Jake put in a heroic effort attempting to ride today after he picked up an injury last weekend, but the conditions and the pain made it tough for him so we hope to have him back with the team as soon as he's ready. We'd like to thank all our sponsors for their continued support,and we look forward to having our youth squad join us for the opening round of the MX Nationals at Lyng"
In MX2, Henry Williams had a tough day, but displayed great determination in both races one and two, fighting against a competitive field of riders. In race two, Williams had a better start and found himself on the edge of a point scoring position, finishing the day off on a high.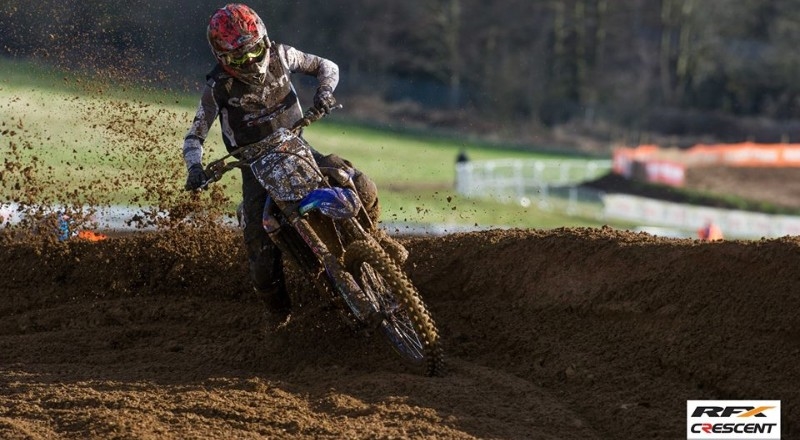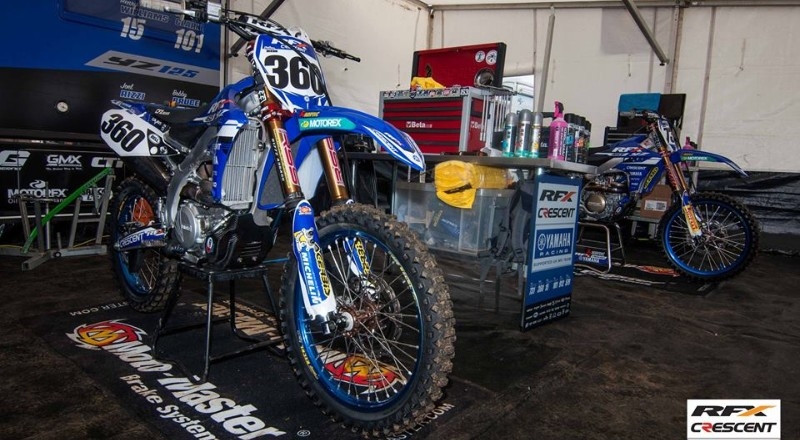 Paul Irwin – Team Owner

"It was fantastic to see the team back in action, after a long off-season. The conditions provided the lads with a challenging day, but it was great to see Nathan back on form and fighting for positions with some of the top riders in the group. I look forward to seeing the whole team back together next weekend for round one of the Michelin MX Nationals at Lyng."
MIXED WEEKEND AT HAWKSTONE PARK FOR RFX CRESCENT YAMAHA
23/05/2018

Words: Monika Parnarauskaite
Hawkstone Park is always a challenging circuit, and this time was no exception. Despite the heavy rain on Friday evening and the poor forecast for the weekend, the track was in its usual rough but perfect self. And while the spot of sunshine on both Saturday and Sunday made the weekend more enjoyable, this didn't make it any easier for the riders as they took on the challenge that is Hawkstone Park. In the youth MXY1 class, series leader and RFX Crescent Yamaha rider, Joel Rizzi, had good, yet tough weekend. In qualifying, Joel had the second fastest lap time in amongst the 250cc riders and topped the chart in the 125cc class.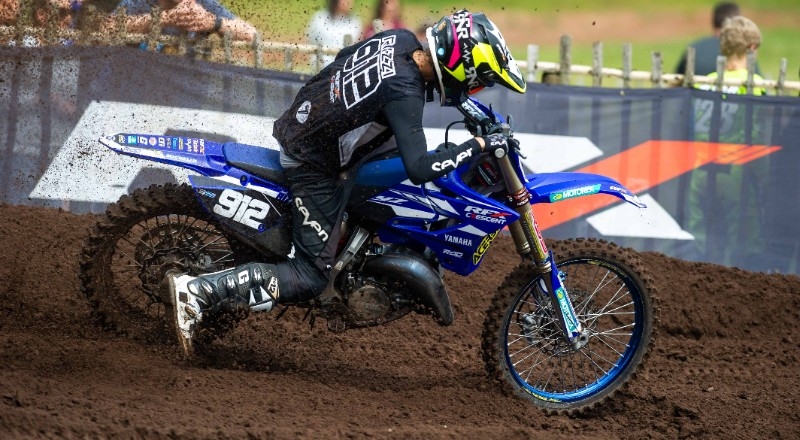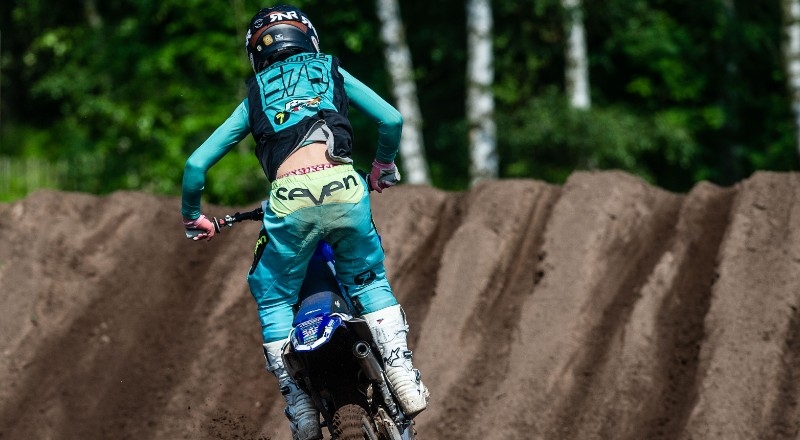 In race one, Rizzi found himself at the front of the pack in the early stages of the race, before having a big crash which saw him drop down to the back of the field, leaving him with a lot of work to do in order to salvage some vital championship points. Joel fought back to 17th place and set the fastest lap time of the race, going 2 seconds faster than the 250cc rider and race leader Aaron-Lee Hanson. The remainder of the weekend was much better for Joel as he finished races two, three and four in second, for third overall. As it stands, Joel continues to lead the MXY1 class with a 58-point advantage. Fellow YZ125 rider, Bobby Bruce, also had a good weekend, with some fantastic results. Bruce qualified sixth in MXY1 and put in a great ride to cross the line third in the first moto. He then went on to finish races two, three and four with a 7-9-7 result for fifth overall. Bobby is currently fourth in the championship, just five points off Kyle McNicol in third.
MX2 Expert riders Ben Clark and Henry Williams showcased fighting spirit throughout the weekend, with both riders finishing well in the top 10.In race one, Clark had a good start in fourth and was charging for third, but a small mistake cost him a couple of positions, which saw the young rider drop down to sixth. Ben finished the race fifth, ahead of his teammate Henry Williams, who was sixth.In race two both Ben and Henry had some bad luck. Ben had a good start in 10th and was looking strong as he made his way through the field, before an unfortunate crash that meant he had to settle for 17th. Henry had a poor start in 22nd, which meant he had a long race ahead of him, but keen to give his home crowd a good race, the Welsh rider displayed a great show of determination as he made his way back up to an impressive eighth place.
Races three and four were much better for both riders as they finished in the top 10. In the fourth race, Henry was fighting for a spot in the top three but a small mistake cost him some vital positions,which saw him drop back to 6th. Ben and Henry finished the weekend 10th and 8th overall.Pro MX1 riders Jake Shipton and Nathan Dixon had some positive results as both riders continued to battle with bad luck and injuries. Jake and Nathan qualified 10th and 13th in MX1, starting the day on a positive note and looking strong for the races.In race one, Jake got off to a great start and was in around the top five, but as the race went on the rough track conditions proved to be too much for his injured back, and in the end, he had to settle for 10th place. Due to pain,Jake decided it was best he missed out on the second moto and instead focus on building strength for the following round.
Nathan's first race was cut short, as he didn't make it past the second corner, following an incident that saw another rider crash into the side of him, forcing him into the chestnut fencing. Due to such a rough crash and the pain that he was in, Nathan had no choice but to sit out the remainder of the race. For the second moto, Nathan was keen to move past the pain barrier and fight on, in order to pick up some championship points and finish the weekend off on a positive. Nathan got a fantastic start and was well in the top five in MX1. As the track developed some rougher and deeper lines, the pain in Nathan's shoulder worsened and as a result saw him lose a couple of positions, but determined to get a good result, Nathan fought on, crossing the line in 7th position. As it stands Nathan and Jake are 14th and 16th in the Pro MX1 Championship standings.
Paul Irwin – Team Boss

"We had some bad luck this weekend, but it wasn't all doom and gloom as we also had some fantastic results. Both our youth and expert riders were fighting for the top positions, so it was good to see them at the front of the field where they belong. Nathan and Jake had a tough time with luck and injuries, but both showed fighting spirit and heart which is very important, and hopefully, we will see both riders back where they belong for the next round in Sherwood".
James Dixon – Team Manager
"Hawkstone is never easy and I think our riders did a fine job of taking on the challenge. As a team we had some good results and we're looking forward to continuing with the hard work for the next race"
FANTASTIC WEEKEND AT PRESTON DOCKS FOR RFX CRESCENT YAMAHA
10/04/2018
Words: Monika Parnarauskaite
Images: Elliot Spencer
RFX Crescent Yamaha got off to a flying start to their Michelin MX Nationals campaign at Preston Docks, for the opening round of the series. Lyng was initially the first stop on the championship calendar but due to some flooding around the track the MX Nationals crew were unable to run the event there, but were quick to find another fantastic venue in time for the weekend. The team awning was busy to say the least, as the youth riders – Ben Clark, Joel Rizzi and Bobby Bruce joined the squad for the first time this season.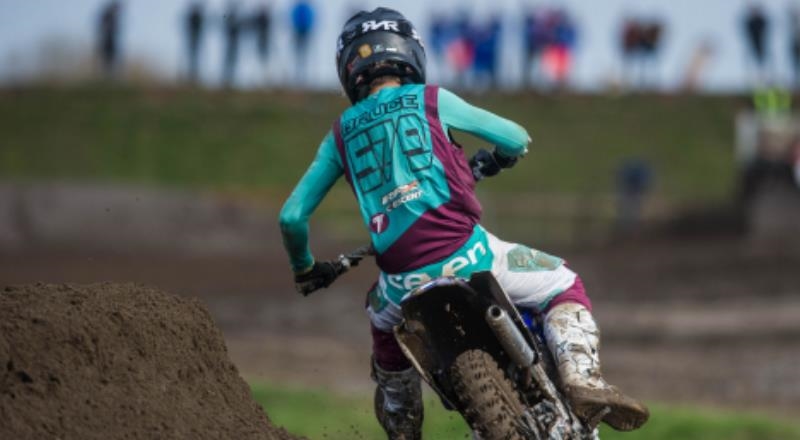 In MXY1, Joel Rizzi was dominant throughout the weekend, going on to win all three of his races, finishing the weekend off as the series leader in the class. Fellow 125cc rider and teammate, Bobby Bruce made some good progress, finishing fourth in race two, and eighth overall that weekend.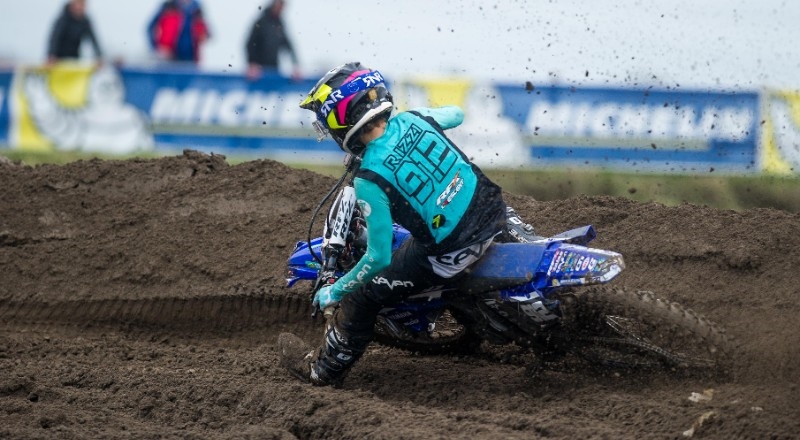 In the Expert MX2 class, Henry Williams proved himself a fighter and a hero. After a mid pack start Henry fought all race to pass through the pack to fourth in really tough conditions then disaster struck as the bike lost all drive within sight of the line. After 25 minutes of racing, Henry somehow found the energy to drag his bike through the mud to the line showing people just how much he's prepared to fight to finish races and score vital championship points. Henry went on to finish second and fourth in races two and three, which put him fifth overall.
Last but not least, it was time for the Pro Fastest 40 race, and in MX1, rookie Nathan Dixon continued to make progress, going on to set the ninth fastest lap time in qualifying as well as setting a new best result of sixth in race one. In race two, an unfortunate crash in the first corner left Dixon more than half a lap down from the rest of the field, which made for a tough race. In the end, after a couple of small crashes, he fought his way back to 13th place, which placed him 10th overall.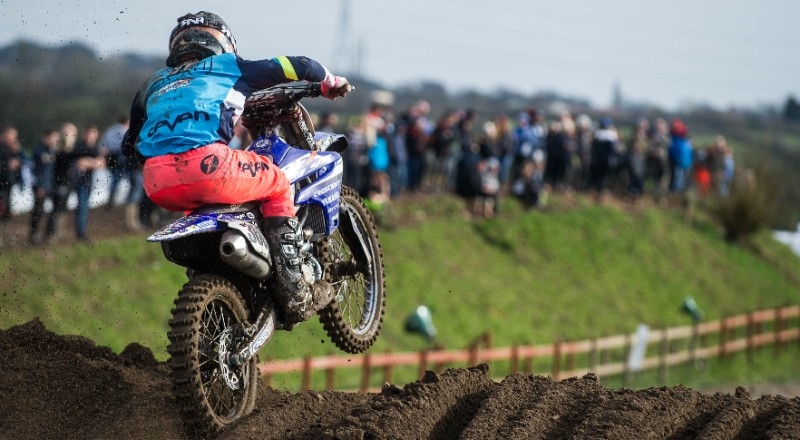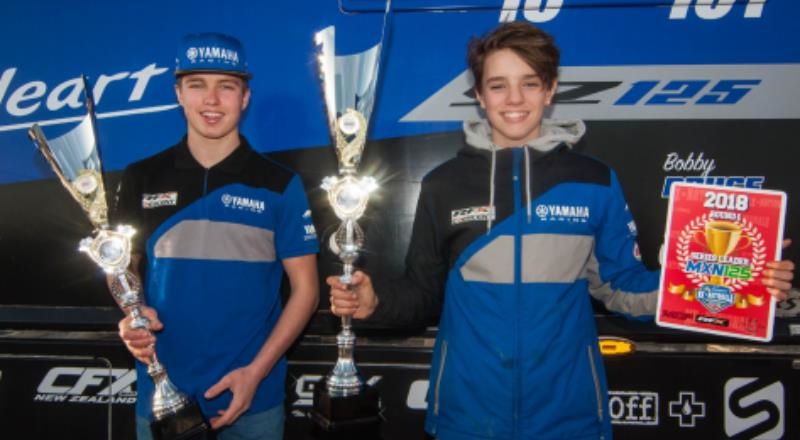 Paul Irwin – Team Owner

"This weekend was fantastic for the team. It's always good to see our riders on the podium so early on in the season, Joel is now leading the MXY1 Championship, Ben is 3rd in MX2 Experts Championship with Henry close behind. Nathan's speed again shone out as he collected solid points in the Pro MX1 Championship following his 6th place finish in race 1"
James Dixon – Team Manager
"It was great to have our youth riders join us in the team awning this weekend, the atmosphere has been great. Every rider proved themselves this weekend so we're all looking forward to the season ahead. Hopefully Jake will be back with us soon to complete our team line up"
CHALLENGING WEEKEND AT CANADA HEIGHTS FOR RFX CRESCENT YAMAHA
25/04/2018
Words: Monika Parnarauskaite
Images: Elliot Spencer
It was sunshine and blue skies at Canada Heights, for round two of the Maxxis British Championship, a rare occurrence in British motocross, but nonetheless greatly appreciated and enjoyed by both riders and spectators. With some light rain in the early hours of Sunday morning, the circuit was in prime condition by the time the first group took to the track for their timed-practice session.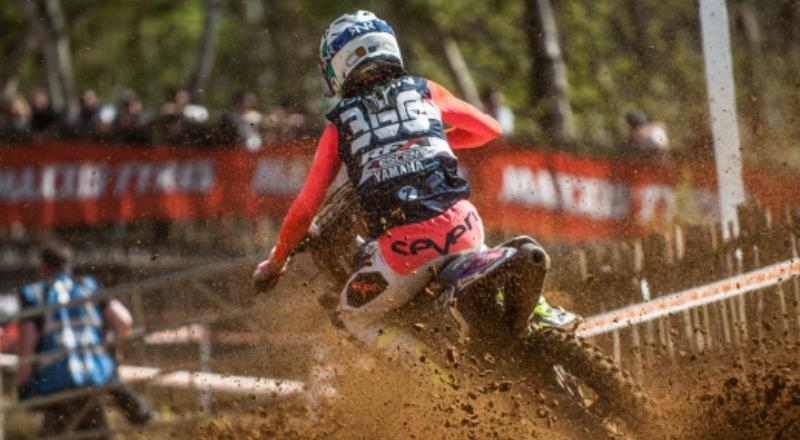 In MX1, Nathan Dixon had a tough weekend. Having been struck down with tonsillitis he was really suffering but powered through to qualify in 13th position. In race one, a tangle on the opening lap and a small tip over meant that Nathan was left having to fight back from outside the top 30 and in the end had to settle for 25th place.
Dixon went on to grab a much better start in race two, but was unfortunately caught up in a third turn crash, which saw him drop down the order to last. After spending the majority of the race making his way through the pack, Dixon was determined to finish the weekend on a positive note, going on to pass a total of 20 riders, crossing the line in 19th and scoring some vital championship points and setting some strong lap times.
In MX2, Henry Williams continued to make progress despite a couple of problems throughout the weekend. In race one, Williams was pulling through the pack up to 24th, but was forced to end his race prematurely following a nasty crash, leaving him and his bike feeling worse for wear. In race two, Williams got a much better start in 20th, but was still struggling with his first moto crash and went on to finish in 27th. All in all, Williams says he learned some valuable lessons and is looking forward to the next round of the series at Blaxhall in two weeks' time.
Youth rider, Ben Clark did not let his nerves get the best of him as he made his first wildcard appearance in the premier MX2 class. Clark had two positive races, finishing 25th in race one and just edging on picking up his first pro championship points in the second race, where he finished in an impressive 21st place.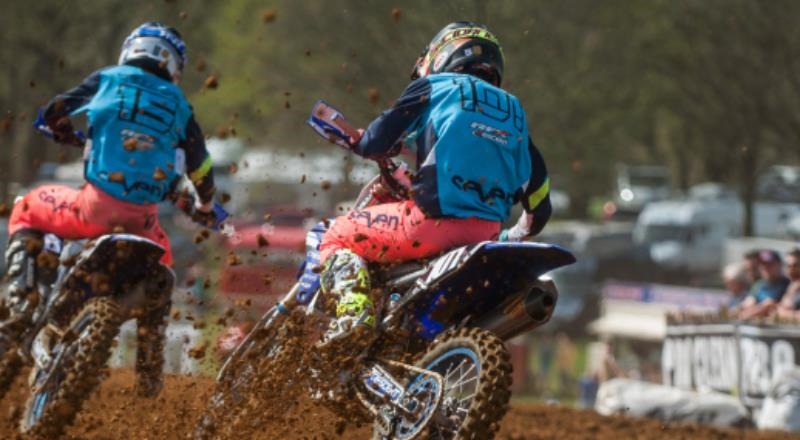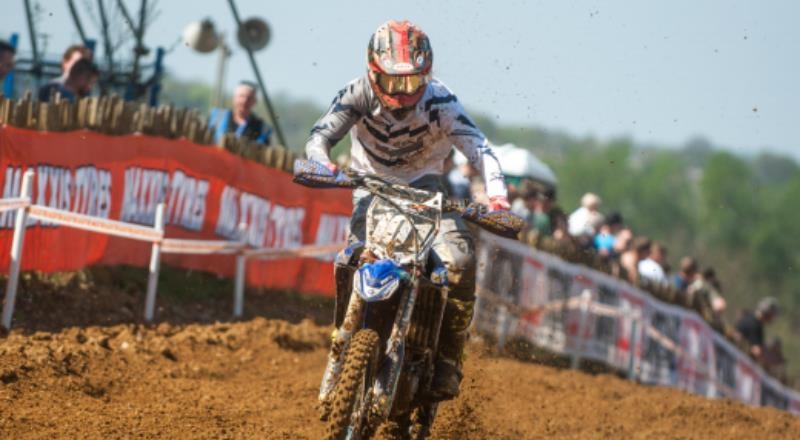 Paul Irwin – Team Owner
"Canada Heights presented some challenges, but we tackled them as a team and the lads did a grand job. It was great to have Ben join us for his wildcard debut in the pro MX2 class, and despite feeling nervous beforehand he did a fine job and was very close to scoring his first pro championship points, all respect to Nathan who raced despite suffering badly with tonsillitis".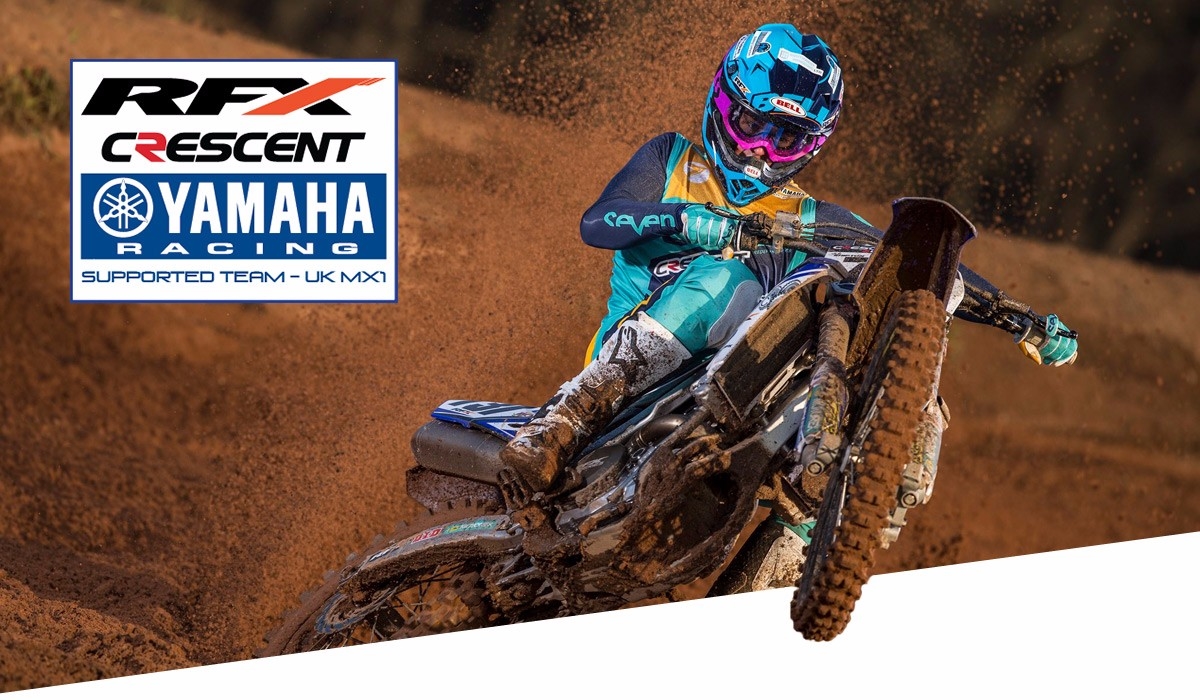 RFX Racing and Crescent Yamaha join forces for 2018 to launch 'RFX Crescent Yamaha'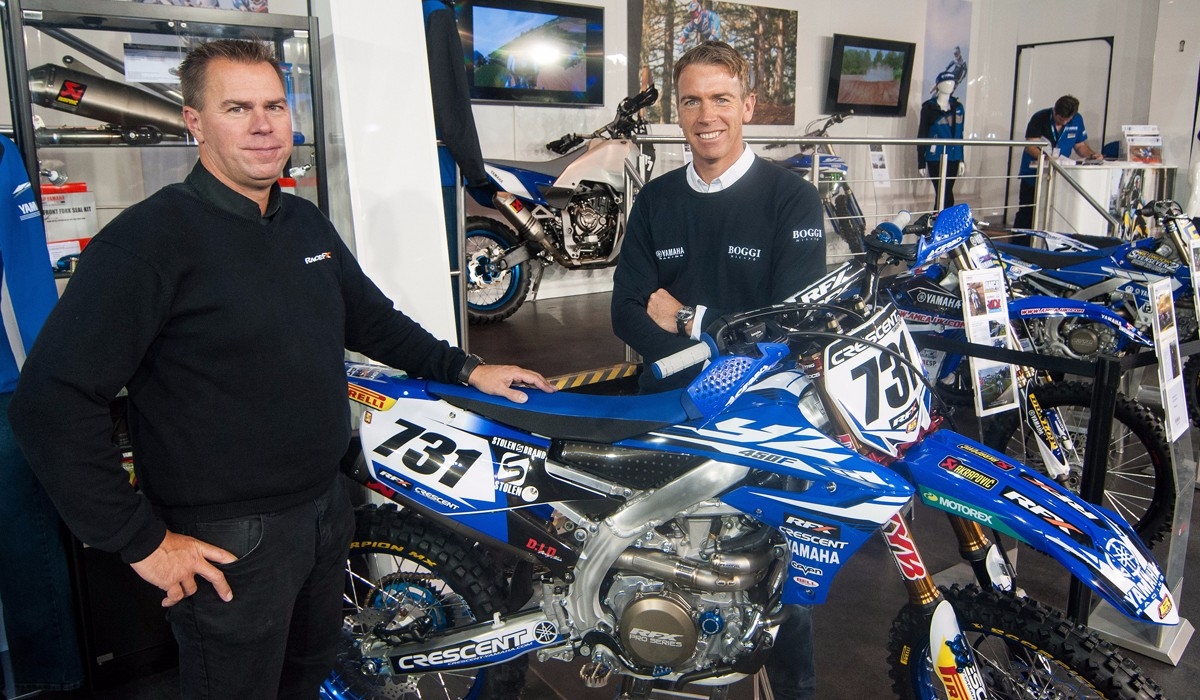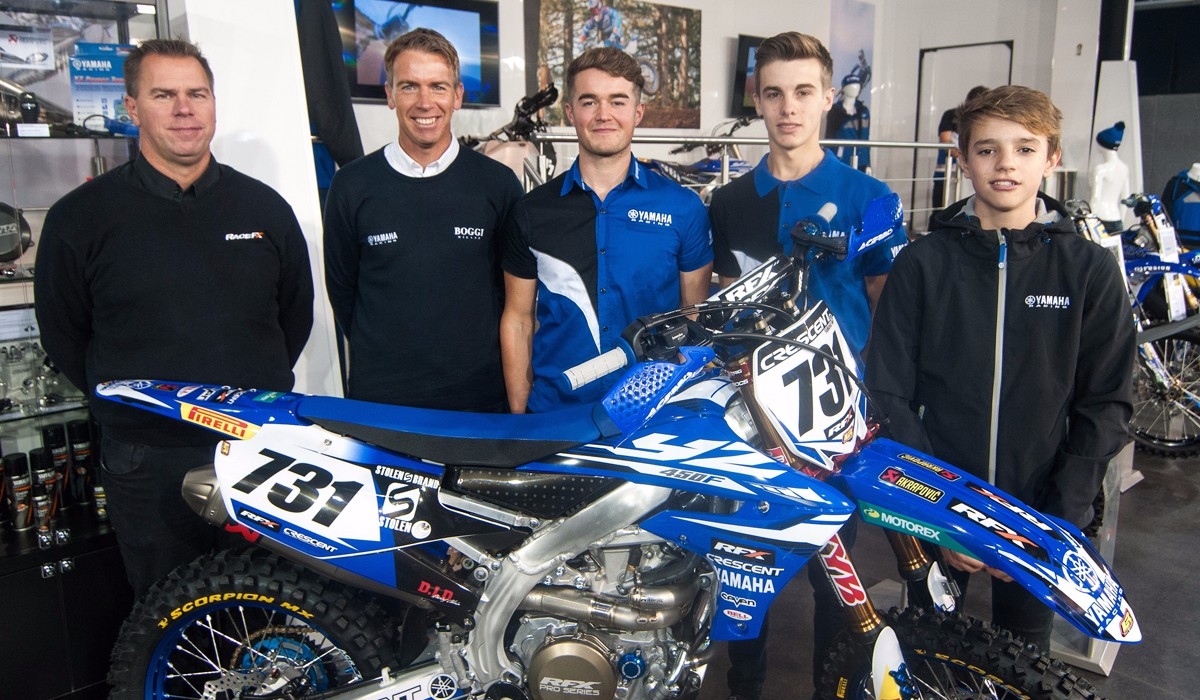 The RFX Crescent Yamaha team (from left to right) Paul Irwin, Paul Denning, Jake Shipton, Nathan Dixon and Joel Rizzi
RFX Crescent Yamaha represents a new and exciting partnership in the British Motocross Championship series. Combining Crescent Racing's technical preparation (well regarded in the Road Racing world for over 20 years) and its passion for Motocross as one of the UK's premium Yamaha Off-Road Dealerships, with RaceFX's ("RFX") off-road industry standing, organisational skills and professionalism, RFX Crescent Yamaha is determined to establish itself as a serious competitor and a key representative for Yamaha's MX Racing in the UK. The team will contest the Michelin MX Nationals, ACU British Championship and some selected races in Europe.
An Officially Supported Yamaha UK Team, RFX Crescent Yamaha will feature two riders in the MX1 class aboard the all-new 2018 YZ450F. Jake Shipton, also Yamaha mounted in 2017, is joined by Nathan Dixon who moves up from MX2. Joel Rizzi, an undeniable star of the future, will join the Yamaha bLUcRU initiative racing a GYTR equipped YZ125 in the EMX125 championship as well as championships in the UK. All three riders' machines will feature Yamaha's GYTR technology and technical development by Crescent Yamaha, using key partners such as Akrapovic, KYB / Technical Touch, X-Trig and of course RFX's own accessories and controls.
Paul Irwin – MD of RFX / Team Principal:
"At RaceFX, going racing is firmly embedded in our companies DNA and is something we all really enjoy. Joining forces with Paul and his team at Crescent who share our passion is something we're all looking forward to. At the centre of this deal is the fantastic opportunity to work directly with Yamaha which is going to give our riders the best opportunity to challenge for podiums"
Paul Denning – MD of Crescent / Team Principal:
"Crescent has a long history in professional racing and a strong relationship with Yamaha via both our World Superbike team operation and streetbike and off-road sales. To develop this partnership with Paul, James and the guys at RFX makes absolute sense and will give Yamaha one of the most professional platforms in the UK Motocross paddocks. We will ensure the riders have as close to Factory level bikes as possible, and look forward to driving RFX Crescent Yamaha towards the podium!"
Adam Kelley – General Manager, Sales and Marketing, Yamaha Motor Europe N.V., Branch UK:
"Yamaha and Crescent have a very strong partnership and this further expansion into British Motocross makes sense for all of us. Crescent's collaboration with RaceFX, one of the best presented teams in the UK, will see Yamaha acquiring a very strong presence in MX1 and equally importantly, with the young riders' bLUcRU initative. Yamaha is fully committed to the Off-Road market – the all-new 2018 YZ450F is a huge step forward in performance and technology, and the full YZ range offers class-leading quality for all riders. We are confident that RFX Crescent Yamaha will represent us very well, and we wish the team all the best for the new season!"