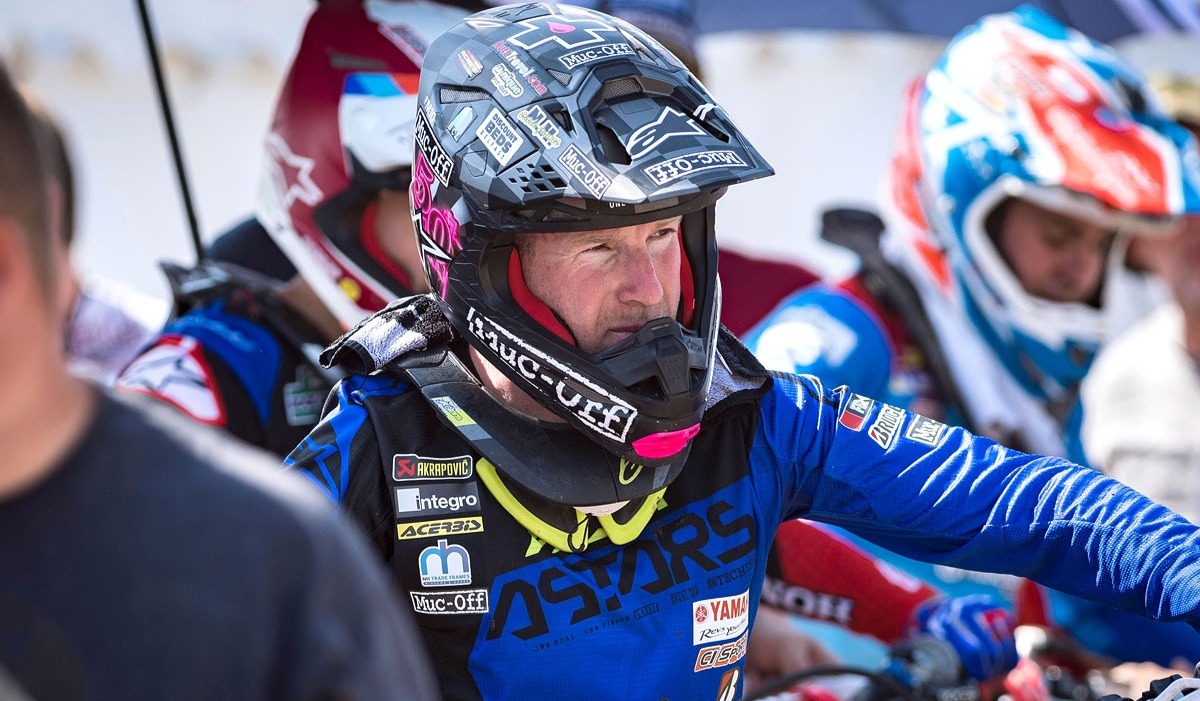 BARR CRASHES OUT AS  SHIPTON SHOWS PACE!
Crescent Yamaha's Martin Barr had an unfortunate start to round five of the Michelin MX Nationals at Cusses Gorse on Sunday, after suffering a badly broken collarbone in the first lap of Race 1, following an incident on the finish straight. 
MX1 Teammate Jake Shipton had a frustrating DNF in the same race, but recovered well to show excellent pace and finish P2 behind Harri Kullas in the second race. 
Heading into the Wiltshire track and holding down second overall in the MX2 championship, Martin had his sights set on the series lead but went down hard in the opening lap of the day in the track's very fast section of rolling bumps. He will require surgery to plate the badly broken bone, and further information on his recovery and return to racing will be delivered in due course. 
Jake Shipton struggled from the gate of the first race and was forced to pull out just before half-distance with a minor but very frustrating problem which made it difficult for him to control his YZ450F. 
With Martin unable to start race two, Jake was Crescent Yamaha's sole representative and he rose to the occasion by grabbing a superb holeshot and leading until Harri Kullas made a pass. Pushed back to second, Jake kept the pressure on and pulled away from the rest of the pack, riding strong until the flag for a season-best finish in the MX Nationals.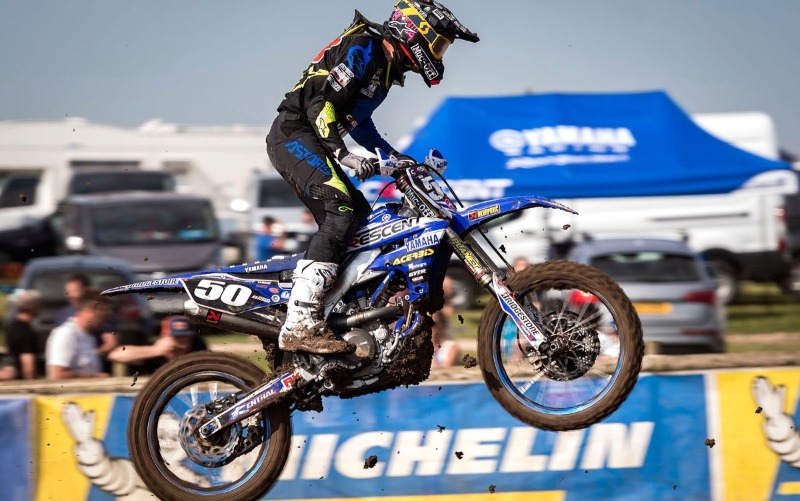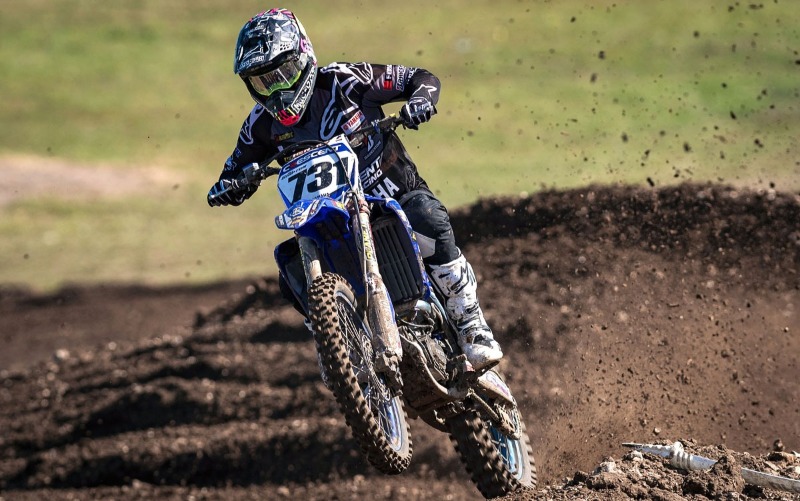 "Obviously, I'm disappointed. I needed a good result and it didn't go that way and I ended up breaking my collarbone in two places and needing surgery. 

"I would have liked to take the championship fight to the final round but it wasn't meant to be and that's just motocross – sometimes you have to take the rough with the smooth. I'll stay positive and get the operation done as soon as possible and then we'll see where we're at."
"The second race was great but I had a problem in the first moto which was frustrating. I had a few sketchy moments and didn't finish but we got it together for the second one.

"I got the holeshot in race two which was great because I've been working hard on my starts off the mesh and I led for a couple of laps before Harri Kullas went by and then I brought it home. I'd have liked to have won it but Harri was on another level today – he was riding really strong but it was great to end the day on a high and with a good feeling on my YZF."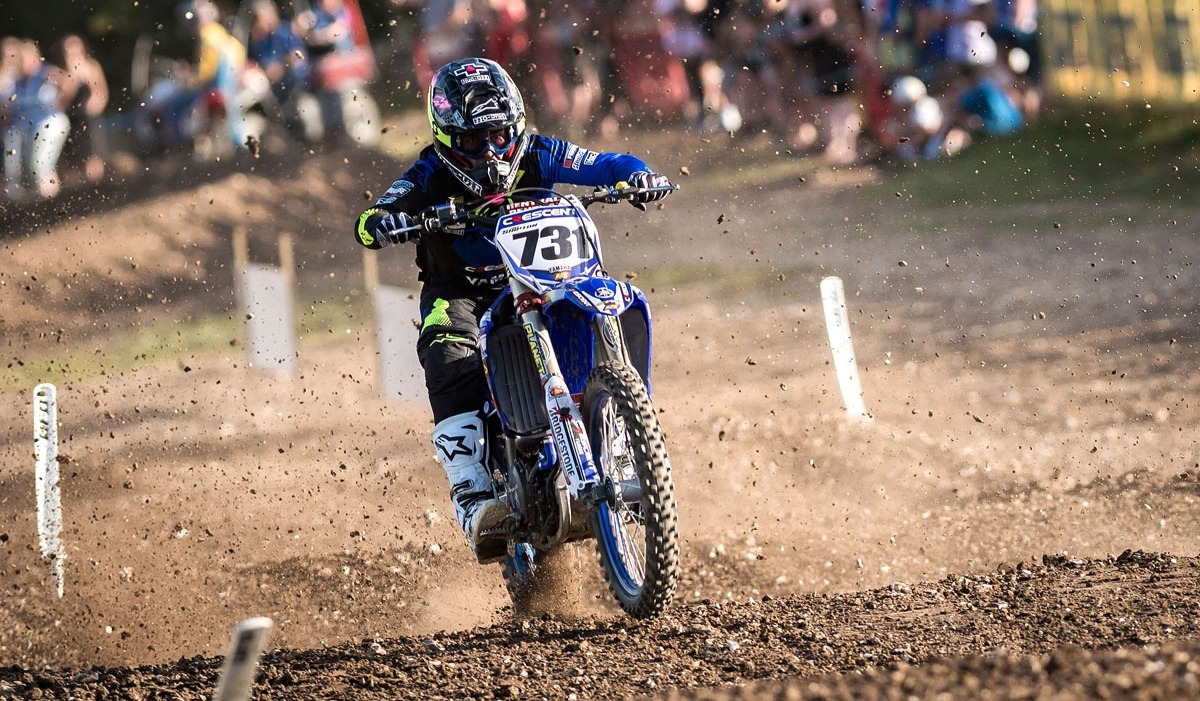 MX1 overall
1 Harri Kullas (Cab Screens Deos Group Racing Honda) 22+25=47
2 Mel Pocock (ASA United KTM) 16+20=36
3 Jake Millward (ASA United KTM) 18+18=36
4 Lewis Tombs (Buildbase Honda) 20+15=35
5 Liam Knight (Verde Substance KTM) 14+16=30
10 Jake Shipton (Crescent Yamaha) DNF+22=22
MX2 overall
1 Josh Gilbert (Buildbase Honda) 25+25=50
2 Tom Grimshaw (HCR Apico Yamaha) 22+22=44
3 Michael Ellis (Pope KTM) 16+22=38
4 Carlton Husband (Phoenix Tools Apico Kawasaki) 22+14=36
5 Ashton Dickinson (Craigs KTM) 18+16=34