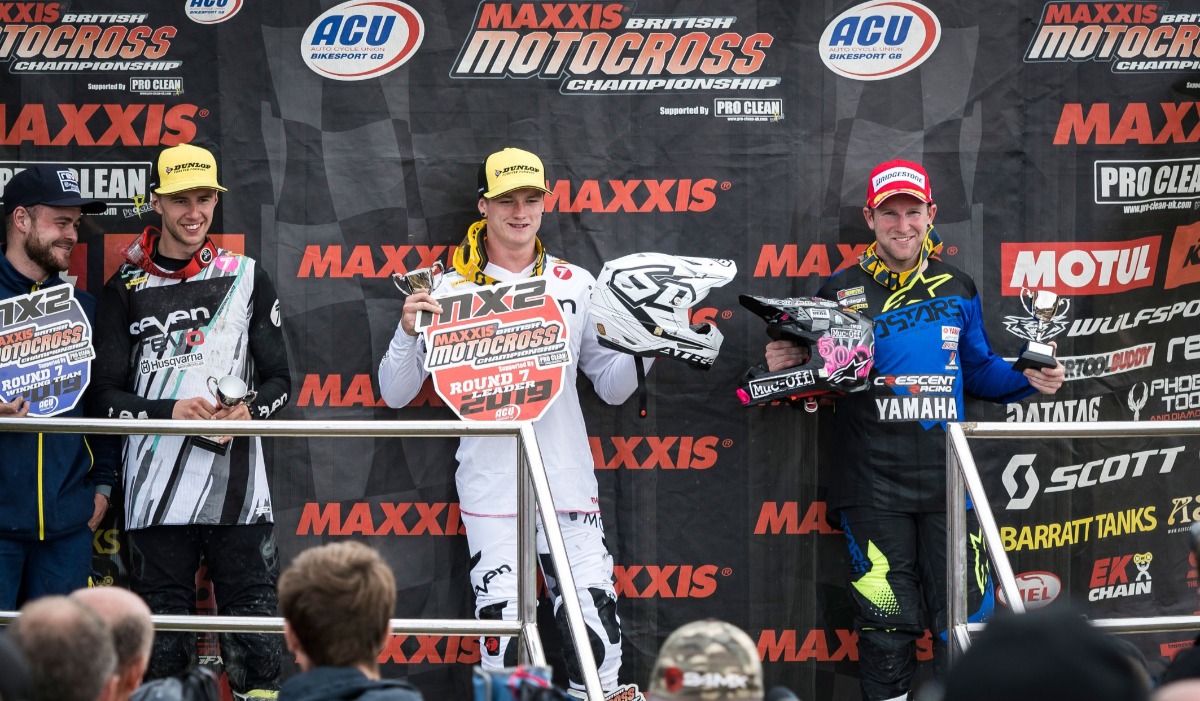 BARR ON THE BOX AT FOXHILL
Crescent Yamaha's Martin Barr raced to his first MX2 podium finish of the season in the seventh round of the Maxxis ACU British Motocross Championship with a hard-fought third overall. 
The hard-pack former GP track is notoriously testing for both man and machine with dramatic changes in elevation and a series of imposing jumps. 
Sitting fourth in the championship, Martin qualified in fifth on his YZ250F to ensure a good position behind the start gate but when it dropped for the opening moto, he found himself at the tail end of the top 10 and had to make a string of passes to work his way into fourth by the end of lap three. 
With the leading trio already checked out, he rode a solid race to bring it home in a comfortable fourth. 
A much better start in race two saw Martin running in second on the opening lap before losing a position. With a podium finish in his sights, the veteran Irishman drew on all his experience and rode a careful and calculated moto to finish third which earned him third overall on a tie-break. 
With just one round to go, Martin holds fourth in the championship chase just 15 points behind the third-placed rider. 
Foxhill is one of Jake Shipton's favourite tracks and he started the day hoping for a podium on his YZ450F but after struggling to 12th in qualification he didn't get a favourable gate-pick and was buried mid-pack at the start of race one. A forceful opening lap elevated him to 11th and he kept pushing hard, fighting his way up to sixth after five laps when the race was red-flagged due to an accident. 
In race two Jake again didn't get a great start but after the first lap he was up to seventh and then moved into sixth on lap three, holding his position until the final third of the moto when he was pushed back to seventh which he held to the flag. 
The result moves him to within 15 points of sixth position in the overall championship chase.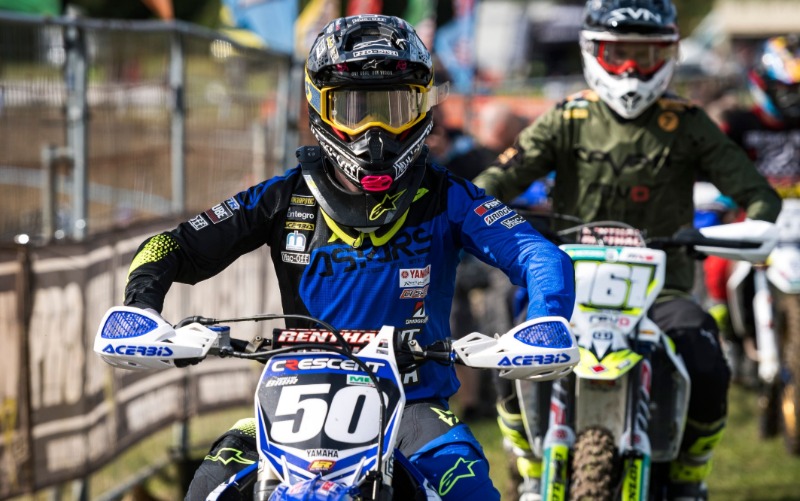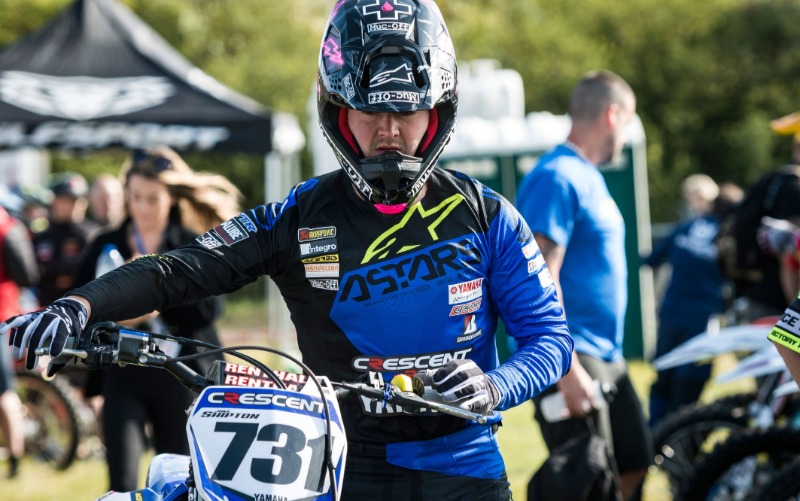 "It's nice to get my first podium this year in the Maxxis so it wasn't a bad day. Qualifying was okay with fifth position – I struggled a little bit to get a decent lap in but it was still good enough for a good gate pick. 

"I didn't make such a good start in race one. I kinda crept through up the inside and came away in seventh or eighth but by the time I'd got to fourth the first three were gone. 

"I made a really good start in race two and was second. Alvin [Ostlund] passed me a couple of corners into the race and I stuck with the Revo guys for a few laps but they were running a stronger pace than me and started pulling away, so I used my head and dropped my pace a little to bring it home in third. 

"The plan is try to move up to third overall in the championship – I know it's not going to be easy but I'll definitely give it a good go. I need to qualify well, get two good starts and then we'll see what happens."
"I made a mistake in qualifying to be honest, and that cost me a lot in the races. I waited a bit too late to try for a fast lap and when I did go for it, when the track had dried up a bit, I ended up crashing. 

"I had a really bad start in the first race and came from maybe 16th through to sixth within about 10 minutes which was really good and then they red-flagged it, but I felt pretty decent although I was a little bit annoyed with the result. 

"In race two I didn't get the best of starts but got up to sixth and sat there for most of the race before dropping to seventh near the end. "I'm disappointed to be honest. I went there hoping for a solid day and possibly even a podium but it just didn't happen. The biggest thing for me today was poor starts and in the second race I didn't really find my flow at all and was just fighting every bump and rut so it was only an average day for me. 

"I'm really looking forward to the final round at Landrake. It's one of my favourite tracks so I'm not going to let today get to me and I'll keep working hard and hopefully be on the podium and finish the year off on a high."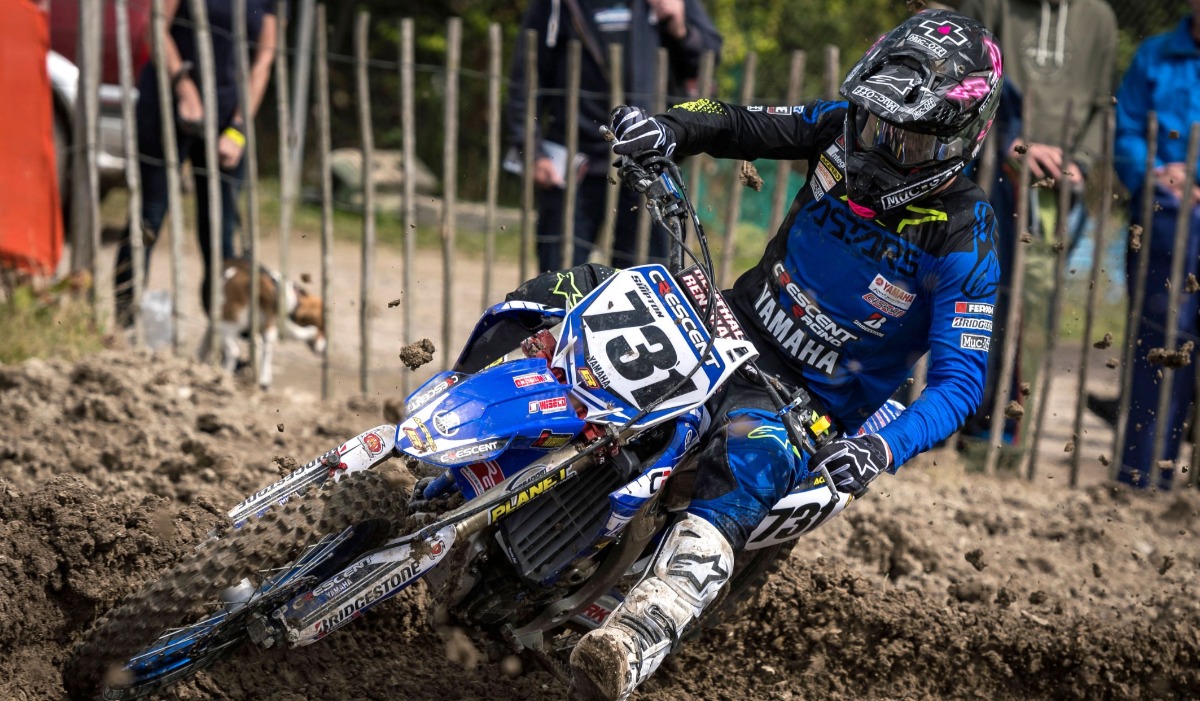 MX1 overall
1 Shaun Simpson (RFX KTM powered by PAR Homes) 25+25=50
2 Harri Kullas (Cab Screens Deos Group Racing Honda) 22+16=38
3 Tommy Searle (BOS Kawasaki) 16+20=36
4 Mel Pocock (ASA United KTM) 18+18=36
5 Elliott Banks-Browne (Geartec Husqvarna) 13+22=35
7 Jake Shipton (Crescent Yamaha) 15+14=29
MX2 overall
1 Dylan Walsh (REVO Husqvarna UK) 25+25=50
2 Alvin Ostlund (REVO Husqvarna UK) 22+22=44
3 Martin Barr (Crescent Yamaha) 18+20=38
4 Josh Gilbert (Buildbase Honda) 20+18=38
5 Michael Sandner (Hitachi KTM fuelled by Milwaukee) 16+14=30