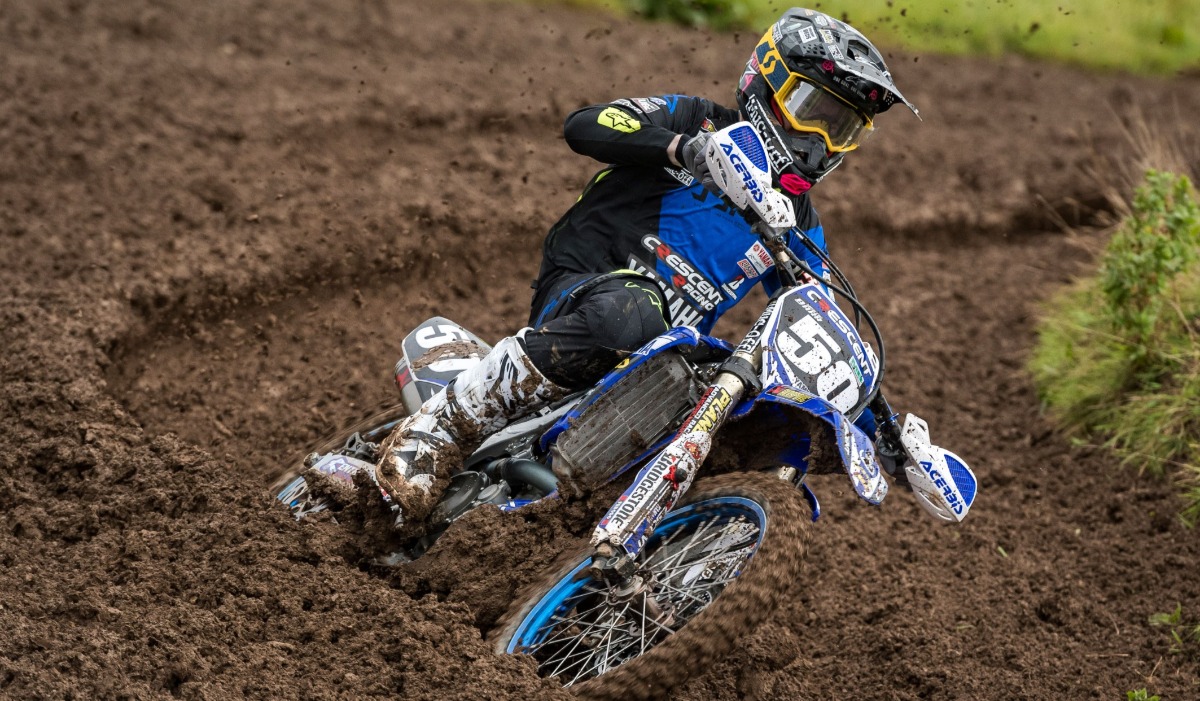 Crescent Yamaha conclude successful 2019 season
The Maxxis ACU British Motocross Championship concluded at Landrake Moto Parc in Cornwall on Sunday where Crescent Yamaha's Martin Barr and Jake Shipton both showed their strength of character during a testing day for the team. 
Prolonged and heavy overnight rain meant the normally hard-packed hillside circuit was very soft in qualifying with Martin running fifth in MX2 and Jake, who was feeling ill, carding a disappointing 11th in MX1. 
Martin struggled out of the gate in the first moto but he displayed his usual fortitude on his YZ250F to fight his way through the pack to fifth. Unfortunately, by the time he'd strung together sufficient passes he was almost a minute behind the leader. 
A first-lap crash then put him out of the second 25-minute plus two lap moto but, even after failing to finish, the tough Irish rider had done enough over the eight-round series to nail down a clear fourth in the championship standings. 
Illness meant Jake started the day on the back foot and things went from bad to worse for him when he was forced to pit on the first lap of race one for fresh goggles. He recovered well and was holding down 10th when he crashed but a late pass rewarded him with 11th at the flag. 
In race two he stayed upright but another bad start limited him to ninth, although 10th overall on the day was good enough for seventh in the title chase as the leading YZ450F rider in Britain's premier motocross series.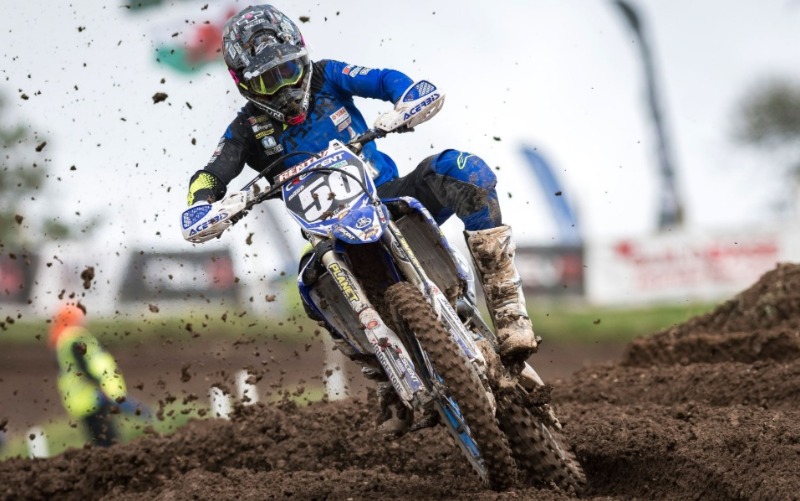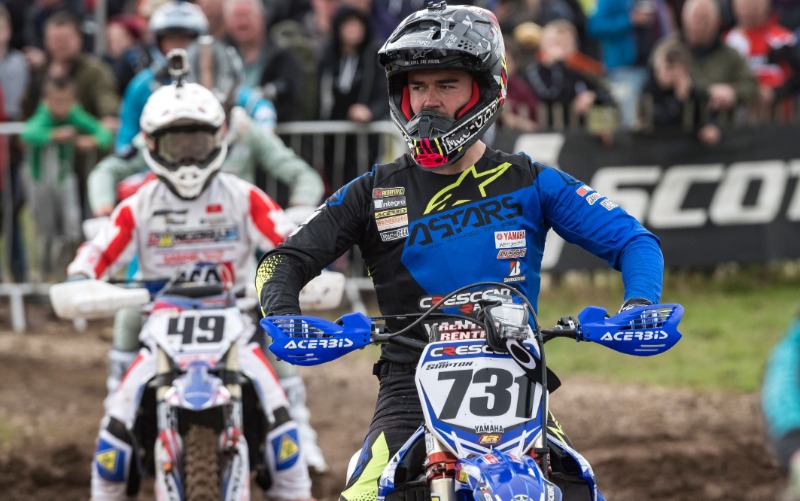 "It's been okay. Obviously, there was a lot of rain overnight and the track was pretty wet to start off with in qualifying and I ended up fifth which was fine. I made a decent start in race one but took too long to get into fifth position and by the time I got there the first four had already gone so I just used my head to bring it home. 

"In race two I made a pretty poor start and halfway around the first lap a guy crashed right in front of me and I had nowhere to go, hit his bike and went upside down. The bike was pretty bent-up and it took me a long time to get going so I DNFed that one which was unfortunate and a disappointing way to finish the British championship but I still did enough to secure fourth.

"Obviously, I wanted to be further up but it hasn't been a bad season for me – I'm healthy and looking forward to the Motocross des Nations at Assen this weekend which is my last race of the season."
"It was a pretty tough day. I wasn't 100 per cent in the morning and struggled to get a dry lap in for qualifying and 11th wasn't what I was hoping for.

"In the first race I got a decent start but got pelted in the face by a lot of roost and had to come in on lap one to change my goggles and then went from last up to 10th but crashed. The bars and levers were bent but I managed to get 11th which considering what happened wasn't too bad.

"In the second race I got a shocking start and couldn't make a pass so I ended up ninth in that one. The track was really one-lined – there was literally just one rut in every turn – and there must have been seven of us all within five to 10 seconds of each other.

"I've managed to make it through the championship in one piece and seventh is not too bad."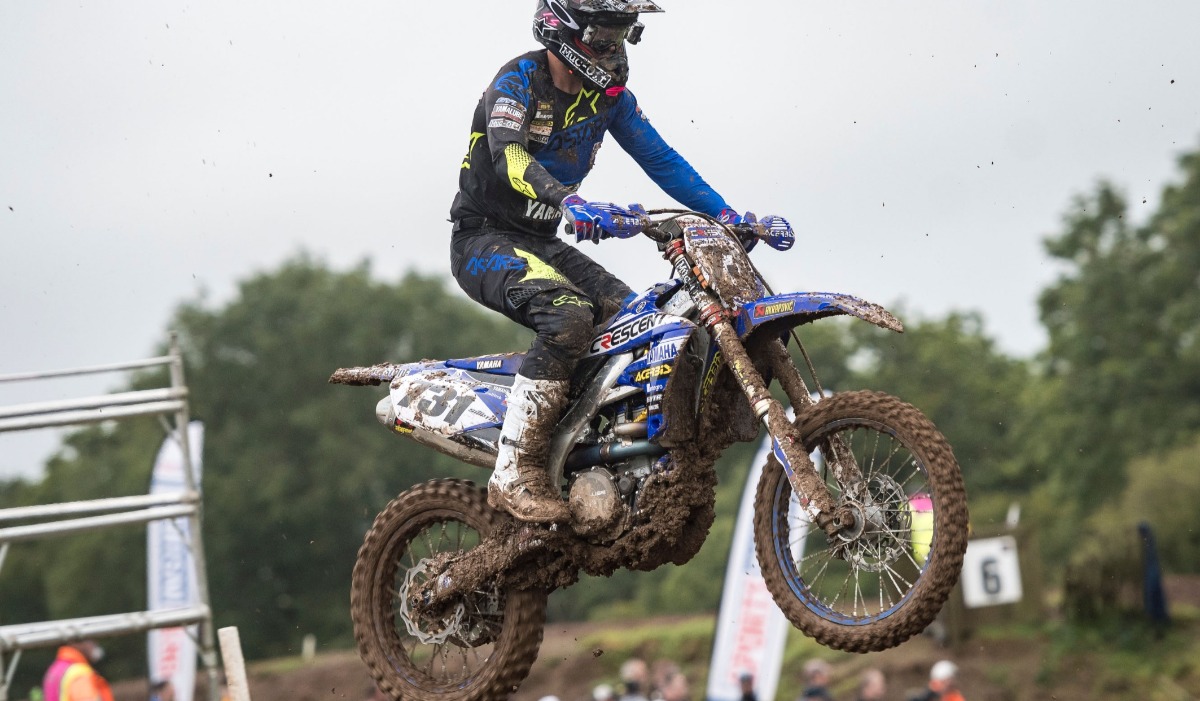 MX1 overall
1 Shaun Simpson (RFX KTM powered by PAR Homes) 25+20=45
2 Harri Kullas (Cab Screens Deos Group Racing Honda) 22+22=44
3 Jake Millward (Chambers Racing Husqvarna) 20+15=35
4 Brad Anderson (Verde Substance KTM) 14+18=32
5 Tommy Searle (BOS Kawasaki) 18+14=32
10 Jake Shipton (Crescent Yamaha) 10+12=22
MX2 overall
1 Dylan Walsh (REVO Husqvarna UK) 25+25=50
2 Conrad Mewse (Hitachi KTM fuelled by Milwaukee) 20+20=40
3 Josh Gilbert (Buildbase Honda) 15+22=37
4 Alvin Ostlund (REVO Husqvarna UK) 22+15=37
5 Liam Knight (Verde Substance KTM) 18+16=34
13 Martin Barr (Crescent Yamaha) 16+0=16