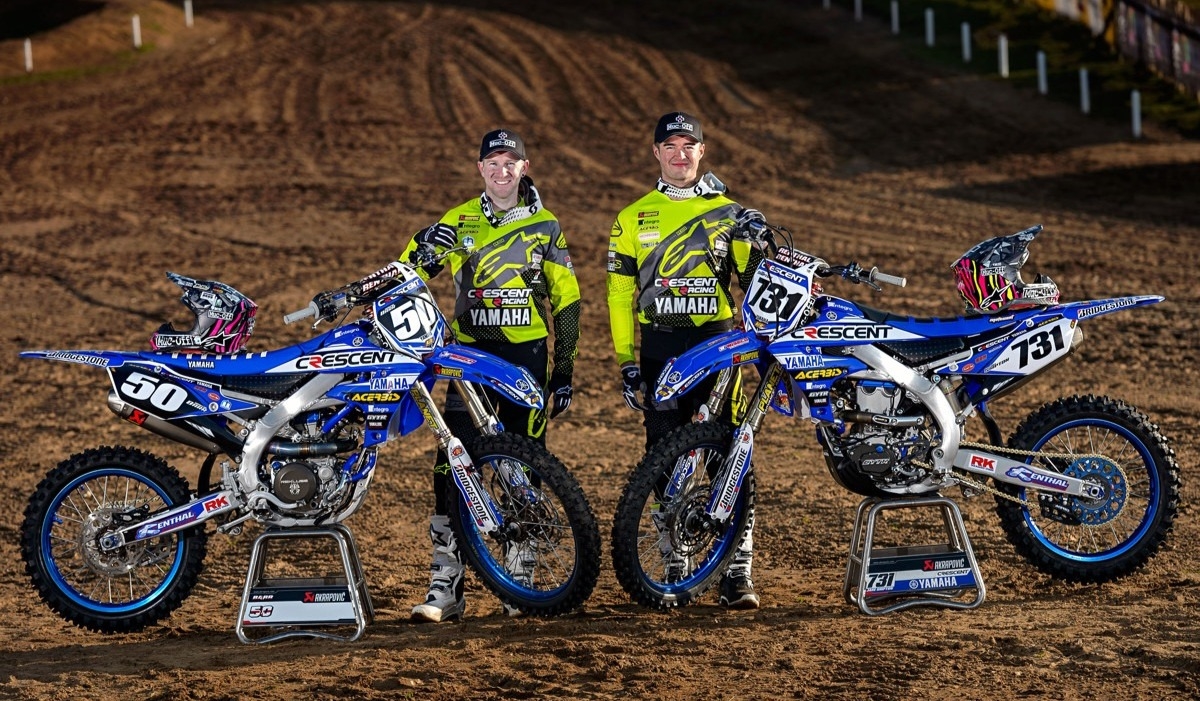 CRESCENT YAMAHA MEN DIG DEEP AT LYNG
Bad starts and crashes proved to be expensive for Crescent Yamaha riders Jake Shipton and Martin Barr at round two of the Maxxis ACU British Motocross Championship supported by Pro Clean at Lyng on Sunday.
The sandy Cadders Hill circuit in Norfolk is notoriously brutal and it lived up to its reputation for Jake in the MX1 class. Racing a YZ450F, the 25-year-old qualified in 10th but struggled out of the gate in both 25-minute plus two lap races and also crashed in both with his 14-11 card placing him 12th overall.On a positive note, on a track that was hard to make passes his speed was good and he picked up multiple places in both motos as he showed off his fitness and pace.
Martin managed to stay upright but he too didn't get the starts needed to run with the men at the front. The tough Ulsterman, however, doesn't know how to quit and two hard motos saw him come away from Lyng with a 5-6 card for sixth overall on his YZ250F in MX2.In the championship chase Jake now sits in 11th and Martin is holding down sixth with six rounds to go.
Jake Shipton 2019 Yamaha YZ450F
"I'm disappointed with Lyng to be honest. In the first race I gated outside the top 20 and then crashed on the first lap and was miles back but I got my head down and managed to fight my way back up to 14th. It was really one-lined which made passing very difficult but I probably put more passes together out of everyone in the race.
"I had another bad start in race two but battled my way through the pack into 10th and thought I'd salvaged some halfway decent points but then crashed on the last lap and lost a position.
"I've let myself down with my starts because my speed was good enough to run in the top five all day long. To make as many passes as I did was encouraging but the results weren't what I wanted – there was basically one berm around the whole track and any line I went to pick I always ended up being behind someone.
"I felt really good on the bike. I've never really got on with Lyng but I went in with a positive attitude. It was a hard day but I knuckled down, put everything into it and I've come away fit and healthy and knowing my speed is there."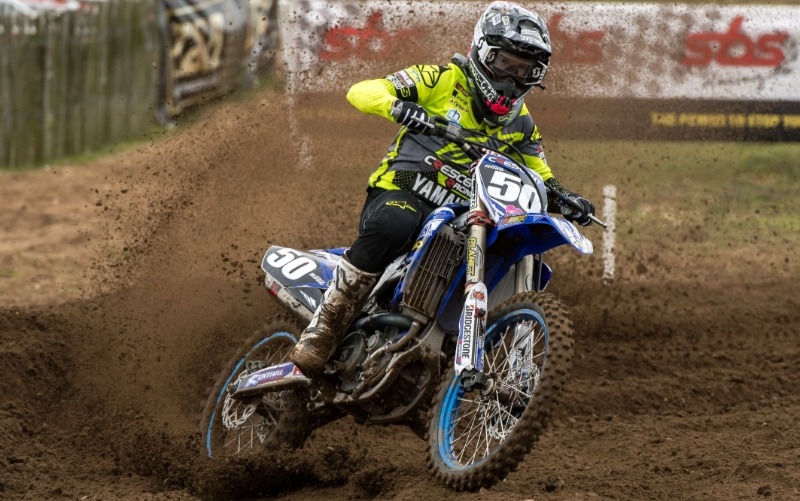 Martin Barr 2019 Yamaha YZ250F
"I'm not too bad but it was a bit frustrating and I made it hard work for myself by not getting the starts. With Lyng being the way it is now – really fast and not cutting up – there were people who were getting the starts who were very hard to pass.
"That was the frustrating part – I was coming through but it was very one-lined and in the first race I just took too long to get by people and then the leaders were gone so I finished fifth.
"Race two was pretty much the same and I took way, way too long to make passes and kept losing my momentum so I got sixth for sixth overall which isn't where I want to be and I'm looking for a lot more to try and close down the championship leader.
"I'm going to go home and keep practising my starts and hopefully at Canada Heights for round three I can get back on the podium. I know I've got the pace, I just need to make it easier on myself by getting the starts but I'll keep working on those."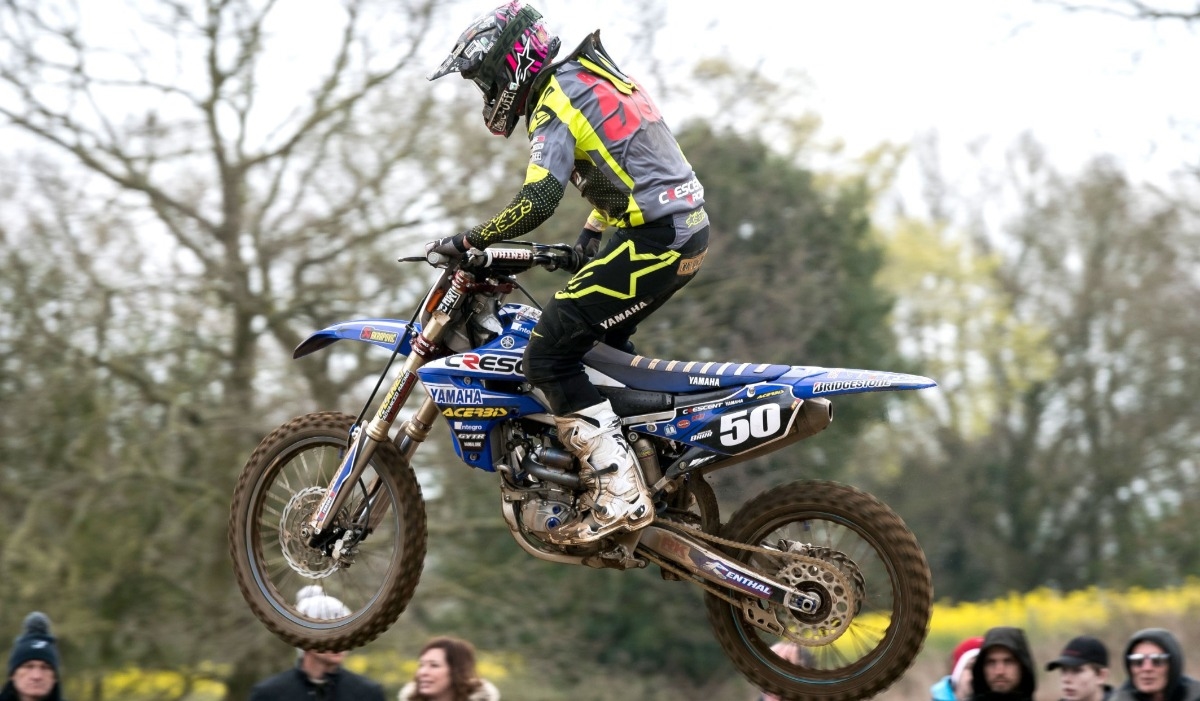 MX1 overall
1 Tommy Searle (BOS Kawasaki) 22+25=47
2 Shaun Simpson (RFX KTM powered by PAR Homes) 25+22=47
3 Harris Kullas (Cab Screens Deos Group Racing Honda) 16+20=36
4 Lewis Tombs (Buildbase Honda) 18+18=36
5 Mel Pocock (ASA United KTM) 20+14=34
12 Jake Shipton (Crescent Yamaha) 7+10=17
MX1 championship:
1 Simpson 94 points,
2 Searle 92,
3 Tombs 70,
4 Kullas 58,
5 Millward 57
11 Shipton 31.

MX2 overall
1 Conrad Mewse (Hitachi KTM fuelled by Milwaukee) 25+25=50
2 Josh Gilbert (Buildbase Honda) 22+18=40
3 Bas Vaessen (Hitachi KTM fuelled by Milwaukee) 18+20=38
4 Dylan Walsh (REVO Husqvarna UK) 14+22+36
5 Alvin Ostlund (REVO Husqvarna UK) 20+16=36
6 Martin Barr (Crescent Yamaha) 16+15=31
MX2 championship:
1 Mewse 97 points,
2 Vaessen 85,
3 Ostlund 76,
4 Gilbert 70,
5 Walsh 70
6 Barr 64.