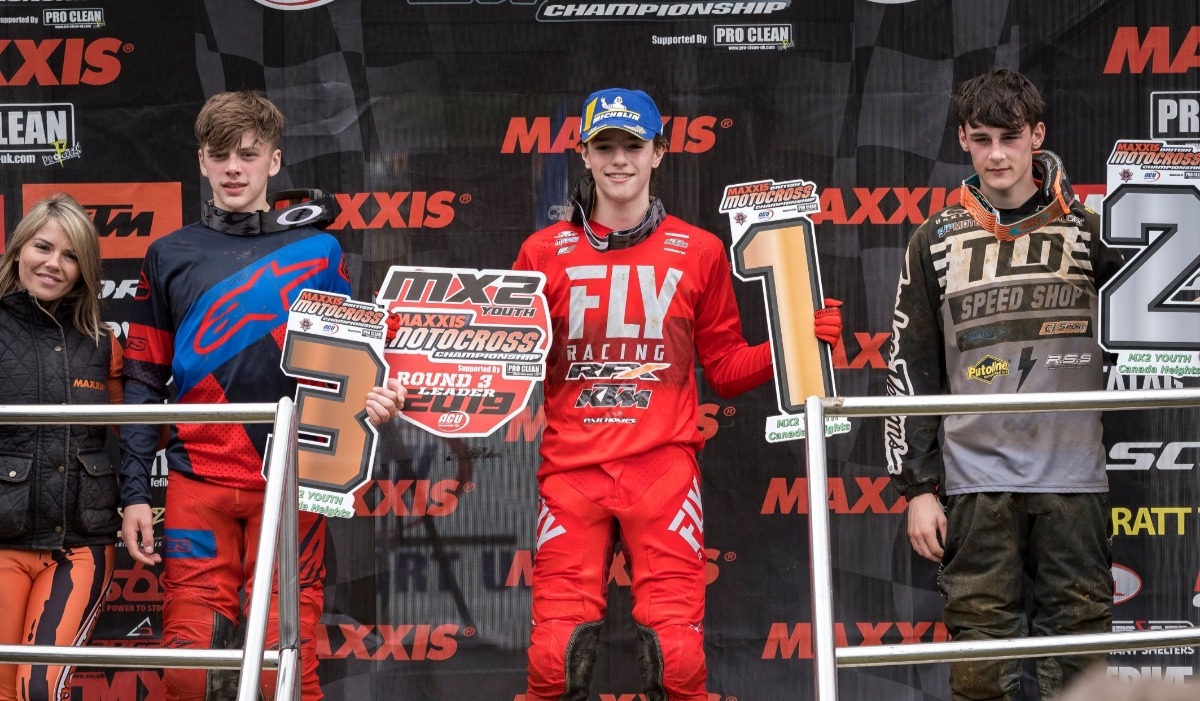 Crescent Yamaha riders Martin Barr, Jake Shipton and Bobby Bruce travelled to Canada Heights in Kent for round three of the Maxxis ACU British Motocross Championship Sunday.
The circuit is always a super-tough date on the calendar with its combination of hard-pack and much softer ground creating a nightmare for riders and technicians with tyre choice and bike set-up crucial for a good result.
Starting the day lying sixth in the MX2 championship, Martin qualified third on his YZ250F and ran 5-3 in the points-paying races for fourth overall, narrowly missing the podium by just two points. The result elevates him to fifth in the title chase.
Competing in the MX1 class on his YZ450F, Jake also qualified in third but experienced a technical problem in the opening moto. This, combined with an unfortunate crash, put him out of the race. After starting strongly in race two he was running as high as eighth for the first half of the race before dropping back to 10th at the flag for 14th overall.
Racing a YZ125 two-stroke again 250cc four-strokes in the MX2 Youth class, 14-year-old Bobby Bruce was ninth fastest in qualification before battling to a pair of fourth-placed finishes that earned him a fantastic third overall.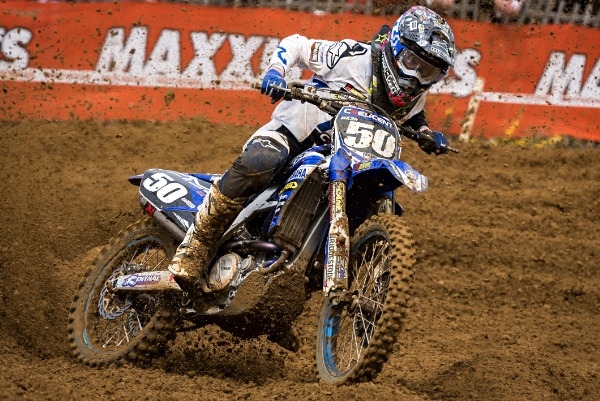 Martin Barr – YZ2450F
"It wasn't too bad a day and third in qualifying was a good start. In race one I made an okay start but I couldn't get close enough to Dylan Walsh to make a move and when I did with two laps to go I spun out and went down but I managed to get up again and finish fifth.
"I was looking for more in race two and there was a big pile-up in the second turn which I was lucky not to get caught up in. I pushed hard for the first few laps and got up into third and was closing the first two down but made a mistake and they got away.
"I'm a bit disappointed. If I'd got the pass on Walsh in the first one I'd have been on the podium but it's all ifs and buts now and it was a solid day and the championship has closed right up. We'll keep working and hopefully I'll be back on the podium soon."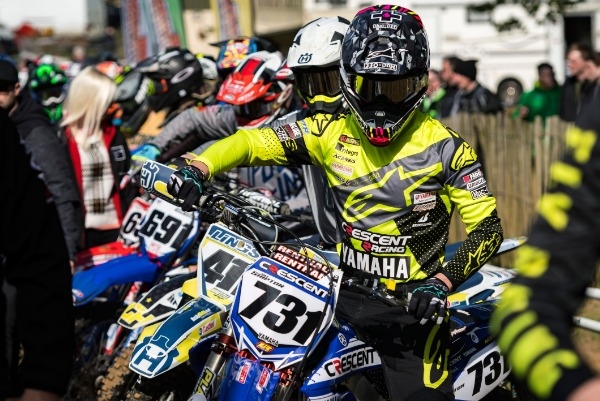 Jake Shipton – YZ450F
"I had a big problem in the first race with my clutch – there was an issue on the start and once the gate dropped it wasn't engaging properly and then I ended up going down which just topped it off. I think I got back into the top 20 but I was very aware of the clutch problem going up the hills so that was that.
"In race two I got a poor start and was too nice to the other riders really. It's been a frustrating day – I should've, would've, could've but didn't! I'm disappointed. What can I say? I should have done a lot more but I never gave in."
Bobby Bruce – YZ125
"It's been good. I'm happy. It's great to finally get on the podium. My speed is there, it's just a case of putting it all together and today's result has definitely helped with my confidence. I just need to get out of the gate and I reckon I could be up there."
MX1 overall
1 – Shaun Simpson (RFX KTM powered by PAR Homes) 25+25=50
2 – Tommy Searle (BOS Kawasaki) 22+22=44
3 – Jake Millward (Chambers Racing Husqvarna) 20+16=36
4 – Harri Kullas (Cab Screens Deos Group Racing Honda) 13+20=33
5 – Gert Krestinov (Phoenix Tools Apico Kawasaki) 15+18=33
14 – Jake Shipton (Crescent Yamaha) 0+11=11
MX2 overall
1 – Alvin Ostlund (REVO Husqvarna UK) 22+25=47
2 – Dylan Walsh (REVO Husqvarna UK) 18+22=40
3 – Josh Gilbert (Buildbase Honda) 20+18=38
4 – Martin Barr (Crescent Yamaha) 16+20=36
5 – Alexander Brown (Apico Putoline KTM) 14+16=30
MX2 Youth overall
1 – Joel Rizzi (RFX KTM powered by PAR Homes) 22+25=47
2 – Ike Carter (GL12 Husqvarna) 25+22=47
3 – Bobby Bruce (Crescent Yamaha) 18+18=36
4 – Kyle McNicol (Manchester MC Husqvarna) 20+16=36
5 – Dominic Lancett (Verde Substance KTM) 13+20=33